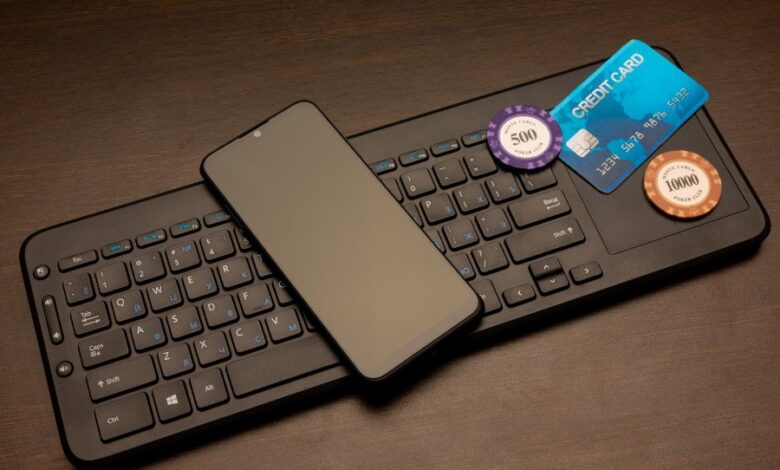 Playing slot games online is very easy. To play, simply insert the required number of virtual coins, press the spin button, and wait for the outcome. You can win money after a spin, go to a bonus round if it's a bonus machine, or not win anything at all. Then, you can continue to play with additional coins.
Isn't it straightforward? On the other hand, playing in this manner can lead to thoughtless, automatic play, and you can quickly lose a lot of money.
This beginner's guide to slot games will explain how to play online for the best possible results if you're a beginner player.
Let's begin.
What To Consider When Choosing Slot Games
Although there is no one-size-fits-all online slot strategy that will guarantee a high payout, you may get a jumpstart by playing free latest casino games to gain a feel for the game. Many people also believe in putting enjoyment first. 
So whether you're playing for fun or real money, ensure the slot machine has a theme and features you'll enjoy receiving the gaming experience you're looking for.
You should play slot machines with RTPs above 95% to maximize your chances of getting a higher return on any wins. Take volatility into account: low volatility indicates smaller but more regular winnings, whereas high volatility predicts larger but less frequent gains.
Basics Of Slot Games For Beginners
1. Reels
A sequence of reels makes up every slot machine. The number of reels on a slot machine is always odd, with three, five, seven, or even nine reels. On each reel, there are various icons or symbols. If the reels stop spinning and align in a way that results in a winning combination on one or more paylines, you win money.
2. Paylines
A payline, as the name implies, is a pattern that can result in a winning combination. You'll see numbers on either game edge in any slot game you play. A payline is a series of rows that run across the slot reels from left to the right. Paylines can also feature symbols in a single row or alternate rows.
The number of paylines in a slot machine can range from one to fifty or more. Let's say the slot machine you're playing has 50 paylines. You'll have 50 distinct winning styles if you activate all paylines with the maximum wager.
Trying to cram the payline can be scary for beginners, so don't worry. Because the slot games automatically display the winning paylines and payout correspondingly, this is the case. In addition, at online casinos, pressing the max bet button will activate all of the paylines in that specific slot game.
3. Symbols
These are symbols that appear on the game's reels and spin. Depending on the game you're playing, you will have different symbols. If you're playing sports-themed slots, for example, you'll see symbols that correspond to the topic of the sport.
The icons have various values, and aligning particular symbols will result in payouts according to their values. Higher payouts are associated with higher-valued symbols, although the inverse is also true.
On the other hand, some symbols come with extra features such as bonuses, wilds, and free spins.
4. Jackpot
You must place the maximum stake on a progressive slot machine to be eligible for the maximum payoff. Therefore, it's not good to play a progressive if you can't afford to bet the maximum.
The amount of money they can earn on a single hit is a significant consideration for many players. The amount of the elusive jackpot will entice a slot enthusiast. The larger the jackpot, the less frequently a machine pays out and the more costly it is to play.
As a result, the size of your bankroll plays a role once more. You'll need money if you're determined to win a progressive jackpot. Because most progressive machines require you to place the maximum stake to qualify for the progressive, this is the case.
You'll win a smaller amount if you don't make the maximum wager and acquire the winning combination.
5. Rows
The definition of a row is well-known. They run vertically in slots, and there might be three or more rows in a game. A payline is formed by a grouping of specified symbols in one row. Paylines, on the other hand, don't always appear on the same row because they can run in any direction as long as there are matching symbols.
6. Payout Table
Read the accompanying payment table before playing any slot machine. It will inform you what symbols will get you to the bonus round, a winning combination, or free spins. It will also tell you how much you will win on a given turn based on the symbol combination and the amount you bet.
Beginner Tips For Playing Slot Games Online
Create a bankroll. You should always establish a budget and attempt to keep to it as much as possible.
Choose a reliable casino to play at. Only play at online casinos that are regulated and safe. Due diligence should include checking the site's license, reviewing reviews, and confirming that security measures such as SSL encryption are in place.
Select games that provide a good ROI. Even though there is no clear answer to the question "What Are the Best Ways to Win at Slots?" there are a few things to keep in mind.
Enjoy yourself. Remember that slot games are supposed to be fun and exciting. So choose games that will keep you entertained, and when the fun is finished, stop betting.
Slot games have a certain allure that no other casino game can match. They're simple to play, and they may pay out a lot of money when it comes to progressive jackpots. So even though playing requires less talent, tactics are a must-have.
You'll win most of the time if you use our helpful hints.
Remember to have fun when gaming and to bet wisely. If you become addicted to gambling, our casino has tools to assist you in managing it. For example, you can establish deposit restrictions or even self-exclude for some time from playing.
Final Thoughts
When it comes to playing slot games, preparation is essential. Knowing how to play a machine before you start putting money into it can help you grasp whatever options you have, especially regarding the bonus round and double-up features. Stick to your budget, keep focused, play at your own pace, and enjoy yourself!